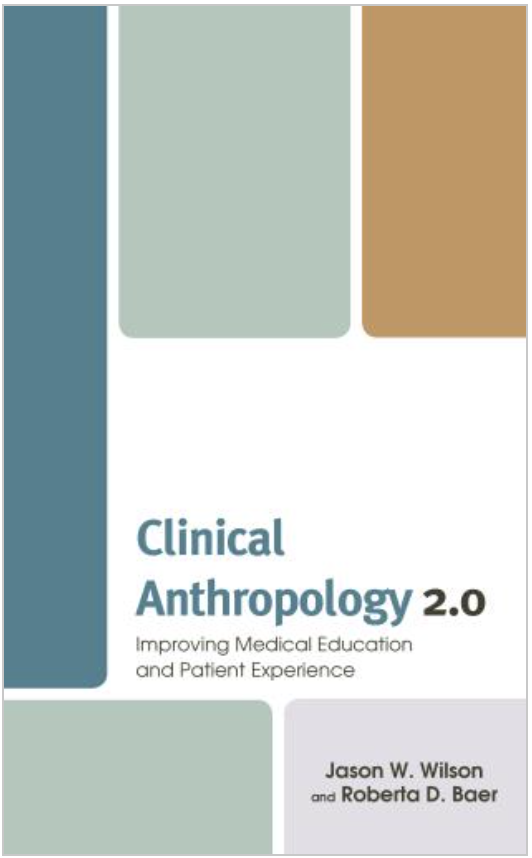 Lexington Books, Pages 210
Hardback 978-1-4985-9768-5 January 2022 $95.00 eBook 978-1-4985-9769-2 January 2022 $45.oo (coming soon)
Series:Anthropology of Well-Being: Individual, Community, SocietySubjects:Social Science / Anthropology / Cultural, Health & Fitness / General, Social Science / Anthropology / Medical
TABLE OF CONTENTS
Chapter 1: Introduction
Chapter 2: Can There Be a Critical, Clinically Applied Medical Anthropology?
Chapter 3: Working with Undergraduate Premedical and Anthropology Students
Chapter 4: Challenges of Clinically Applied Anthropology Education and Research
Contributions by Emily Holbrook
Chapter 5: Expanding the Vision: Work with Residents and Medical Students
Chapter 6: The Leaflet Project
Contributions by Kilian Kelly
Chapter 7: Multi-Visit Patients
Chapter 8: Sickle Cell Disease
Contributions by Carlos Osorno-Cruz
Chapter 9: Language, Pain, and Non-Traditional Patient Treatment Spaces
Contributions by Seiichi Villalona
Chapter 10: Opioid and Infectious Disease
Contributions by Heather Henderson
Chapter 11: Firearm Research
30% DISCOUNT CODE IF ORDERED FROM PUBLISHER LXFANDF30
Order A Copy
By: Jason W. Wilson & Roberta D. Baer
Clinical Anthropology 2.0 presents a new approach to applied medical anthropology that engages with clinical spaces, healthcare systems, care delivery and patient experience, public health, as well as the education and training of physicians. In this book, Jason W. Wilson and Roberta D. Baer highlight the key role that medical anthropologists can play on interdisciplinary care teams by improving patient experience and medical education. Included throughout are real life examples of this approach, such as the training of medical and anthropology students, creation of clinical pathways, improvement of patient experiences and communication, and design patient-informed interventions. This book includes contributions by Heather Henderson, Emily Holbrook, Kilian Kelly, Carlos Osorno-Cruz, and Seiichi Villalona.
REVIEWS
Clinical Anthropology 2.0 is a significant contribution to the pedagogy of applied medical anthropology. The utility of anthropological theory and methods was foundational to the beginning of the discipline some 40 years ago, but it has been neglected since that time due to academic criticism. The case studies in this book – on relevant topics like non-lethal firearm injuries, sickle-cell crises, the opioid epidemic, and patient-provider communication about pain – are insightful and informative.
-Peter Brown, Emory University

Clinical Anthropology 2.0 is a patient-centered testament to the value of medical anthropologists working in hospital or medical education settings. Baer and Wilson offer a compelling cultural critique of the inequalities of access and suffering in U.S. healthcare, but simultaneously offer a roadmap on how to approach these problems through cultivating critical perspectives in both clinic and curriculum, among pre-medical undergraduates, med students, and residents. This is a must read for anyone interested in the difference that a critically-engaged medical anthropology can bring to the clinical space or the medical classroom.
-Doug Henry, University of North Texas

Clear and accessible, Clinical Anthropology 2.0 offers concrete examples of work in the space where social science training and clinical care usefully intersect. This is the direction the field should be going, and the authors highlight next steps for those of us doing critical and applied medical anthropology.
-Carol Behrman, University of Akron
Jason W. Wilson is associate professor in the Morsani College of Medicine at the University of South Florida and emergency medicine physician at Tampa General Hospital.
Roberta D. Baer is professor in the Department of Anthropology at the University of South Florida.