COURSE INSTRUCTORS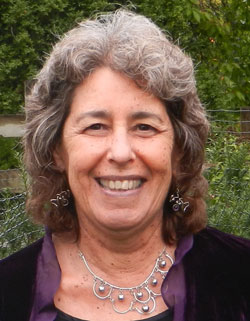 Roberta Baer, PhD
SOC 138, Office Hours: Wednesday 1-2 & by Appointment
Phone: (813) 974-0005
email: [email protected]
Note: This is the only email account I have—I do not have a mail.usf.edu account.This may come up automatically on your mail account, but it is not a real account.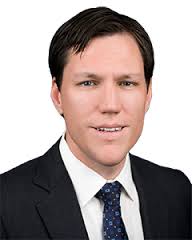 If you need to contact Baer, use her email. She does not check Canvas for messages – if you contact her that way, she will NOT receive your message.
Jason W. Wilson, MD, MA
TGH 2034K, Bayshore Pavillion
Directions to Office at this link
Phone: (813) 843-2110
Office Hours: Book an office hour appointment at this link
email: [email protected], [email protected]
If you need to contact either instructor, use their email address, not Canvas messaging
Graduate Assistant:Emily Ann Holbrook [email protected]
CREDENTIALING
Credentialing is a time consuming process that can take 6 weeks. It is imperative that you initiate this process as soon as possible. You will need to do the following to formally be credentialed.
Purpose of the Course
This class is designed for students who want to do health or clinically related research for their honors thesis. The class covers principles of research design.
The product at the end of the semester will be the required Prospectus for the Honors Thesis
This class counts for Thesis 1.
This research may be on health related topics, or take place in the Emergency Department of Tampa General Hospital (or an approved affiliate site).
Students who want to do research with either Dr. Baer or Dr. Wilson as their thesis advisors are required to take this class.
Types of Research
You will have the opportunity to develop an honors thesis project on a health/clinical related topic, with access to a clinical site, hospital patients and medical records, if appropriate.
Retrospective and prospective projects can be developed using both quantitative and qualitative methods. In addition, publically available data will be explored and class meetings will focus on the development of your honors prospectus.
Faculty will provide guidance regarding protocol design and will provide instruction on methods and hypothesis background.
Over the course of the semester, the prospectus will be refined via weekly group discussions.
Presentation
At the end of the semester, the prospectuses will be presented to guest faculty. After you submit your prospectus to the IRB, you will be prepared to begin your thesis research as early as the Spring of 2019.
TGH Campus Map
DIRECTIONS TO OFFICE LOCATIONS AND BUILDINGS AT TGH CAN BE FOUND AT THIS LINK
A GENERAL MAP IS BELOW (but the link has detailed directions)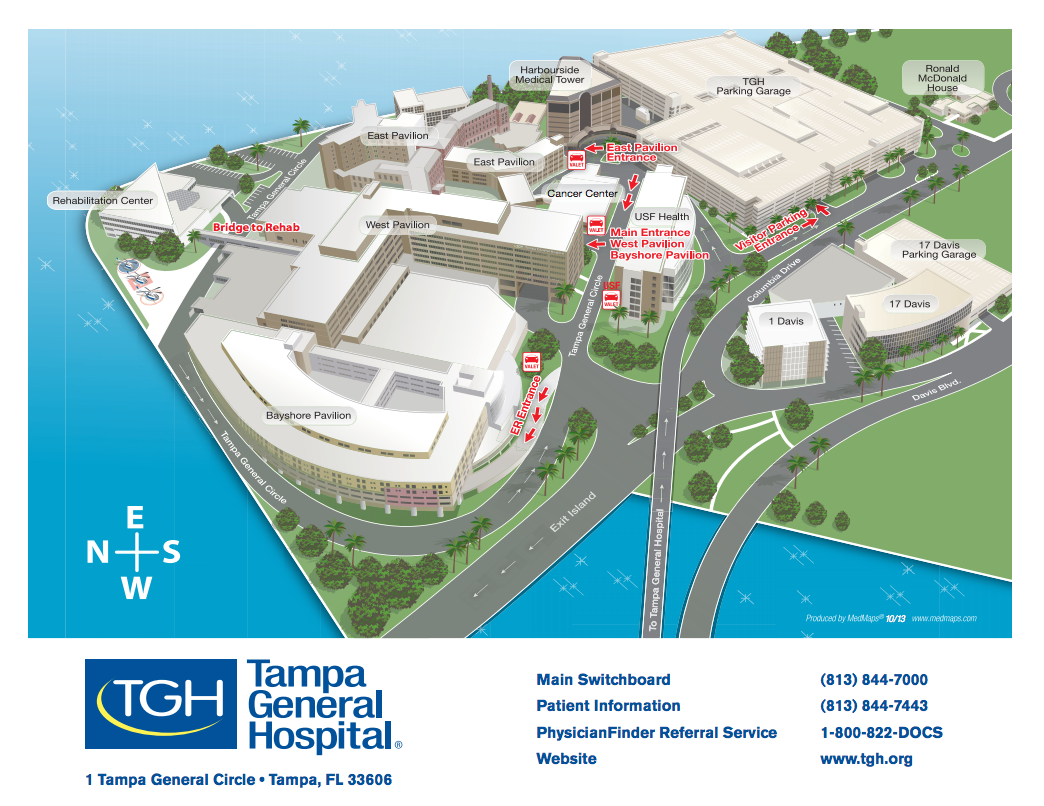 Syllabus
Grading
Written Assignment 1 3 Pages 10 Points
Written Assignment 2 3 Pages 10 Points
Written Assignment 3 3 Pages 10 Points
Participant Observation 5 Pages 15 Points
CITI 1 5 Points
Prospectus Presentation and Final Prospectus 50 Points
Only under highly unusual circumstances will late papers be accepted (if these have been discussed in advance with the instructor). Permission for late submission of required work must be substantiated by medical or other appropriate documentation. All papers must be submitted in hard copy.
Assignments will not be accepted by email unless prior permission from the instructor has been obtained. However, drafts of all assignments will be accepted by email for Baer's feedback prior to the due date for submission. However, instructor review of a draft does not mean that the draft is perfect or necessarily an "A" paper.
Grades in this class will be "A+," through "F" (i.e., letter grades and "+'s" and "-'s"). Assignment and course letter grades will be based on a standardized score with "A" awarded for 93.4-100; "A-" for 90-93.3; "B+" for 86.7-89.9; "B" for 83.4-86.6, "B-" for 80-83.3; "C+" for 76.7-79.9; "C" for 73.4-76.6; "C-" for 70-73.3; "D+" for 66.7-69.9, "D" for 63.4-66.6; and "D-" for 60-63.3.
INCOMPLETE AND S/U GRADES:
Incomplete grades will be given only under highly unusual circumstances. Students should refer to university policy regarding conditions and procedures for incomplete. S/U can only be taken by non-majors. Deadline for choosing S/U is no later than one week after the last day to add classes.
ABSENCE FOR ATTENDANCE PROFESSIONAL MEETINGS:
The instructors will attend conferences at times during the semester. Students will be notified in advance and guest lectures or films will be scheduled for those class periods.
BOMB THREATS:
In case of a bomb threat, class will meet in front of the Faculty Office Building at the regularly scheduled time. From there, we will proceed to an alternate location. Bomb threats will not affect dates of examinations or due dates of assignments.
ACADEMIC HONESTY/DISHONESTY:
You are required to commit yourself to academic honesty including abstaining from cheating, plagiarism, and other acts of academic dishonesty including misrepresentation and fabrication. There will be no excuses accepted for any form of cheating. The USF policy is: USF REGULATION -3.026 ACADEMIC INTEGRITY OF STUDENTS.
It can also be found at: http://www.ugs.usf.edu/catalogs/0708/adadap.htm..
If you are caught participating in any act of academic dishonesty, you will be reported to the Chair of the Anthropology Department. You will receive an F for the assignment and possibly an FF grade for the course.
ATTENDANCE POLICY:
Attendance will not be taken, but class participation is a part of the student's overall grade (see below). Students who miss a class for whatever reason have the obligation to contact classmates to catch up on material.
SALE OF NOTES OR TAPES:
Not permitted.
DISABILITY ISSUES:
Any student with a disability is encouraged to meet with me privately during the first week of class to discuss accommodations. Each student must bring a current Memorandum of Accommodations from the Office of Student Disability Services which is prerequisite for receiving accommodations. Students in need of academic accommodations for a disability may consult with the office of Students with Disabilities Services to arrange appropriate accommodations. Students are required to give reasonable notice prior to requesting an accommodation. Accommodated examinations through the Office of Student Disability Services require two weeks notice. All course documents are available in alternate format if requested in the student's Memorandum of Accommodations.
RELIGIOUS HOLIDAYS:
Any student who will miss class due to a religious holiday must notify the instructor in writing by the end of the second week of classes.
EMERGENCY ISSUES:
In the event of an emergency, it may be necessary for USF to suspend normal operations. During this time, USF may opt to continue delivery of instruction through methods that include but are not limited to: Blackboard, Elluminate, Skype, and email messaging and/or an alternate schedule. It's the responsibility of the student to monitor Blackboard site for each class for course specific communication, and the main USF, College, and department websites, emails, and MoBull messages for important general information.
08/24/2018 Class 1 Overview (Class Meets at USF)
Overview and Syllabus

Baer: Overview of health experiences research opportunities, past projects, prior students
Wilson: Overview of clinical research opportunities
08/31/2018 Class 2 Why proposals work (Class Meets in TGH ED near waiting room, 2034K)
09/07/2018 Class 3 Patient Experience Research, Qualitative Research. Class Meets at USF
Participant Observation Assignment Explained (10/12/2018)
09/14/2018 Class 4 Good Proposals. Class Meets at USF
09/21/2018 Class 5 Guts of Proposal Writing – Hypotheses, Proposal Goals and Objectives, Lit Review
Written Assignment Explained (Due 10/05/2018)

Evaluate effectiveness of Australian gun buy back program on reducing gun related deaths.
Use these two articles
09/28/2018 Class 6 Cross Sectional Research, Case Control Research, Retrospective Research
10/5/2018 Class 7 Clinical Research Design and Randomized Control Trials. Class Meets At USF.
Written Assignment Gun Buyback Due!

Written Assignment Explained (Due 10/26/2018)
10/12/2018 Class 8 Health Services Research and Health Quality Research. Class Meets at TGH
Written Assignment Manhard and Dunne Due!
10/19/2018 Class 9 Human Subjects Research, IRB, Ethics. Class Meets at USF
10/26/2018 Class 10 Presentations. Class Meets at USF
Presentations with Feedback

Acupuncture RCT Assignment Due
11/2/2018 Class 11 Presentations. Class Meets at USF
Presentations with Feedback
Participant Observation Field Notes Due, Discussion of Participant Observation
11/9 Class 12 Human Subjects Research, IRB, Ethics
Bring Laptop to class
Excel, SPSS, RedCap
REDCap Introduction
Overview of RedCap –Video
Building Data Collection Tools RedCap Video
Overview of Project Types – RedCap Video
Note: There is a RedCap Video Library available for other RedCap Support Questions

Optional: Turn in draft of prospectus BY EMAIL for feedback from Instructors by 5pm on 11/09/18
11/16/2018 Class Does Not Meet. Baer and Wilson at AAA. Work on Prospectus
11/23/2018 Class Does Not Meet. Thanksgiving Holiday. Work on Prospectus
11/30/2018 Class 13 Class Does not Meet. Reading Day.
12/3/2018 3-5pm Final Prospectus Presentations
Prospectus Presentations

Turn in Final Version of Prospectus in IRB Protocol Format
Twitter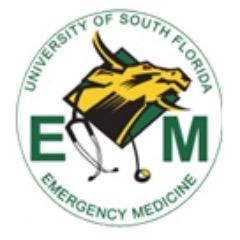 Twitter: @USFAnthropology @tampaERdoc @USFEM @USFHonors #healthresearch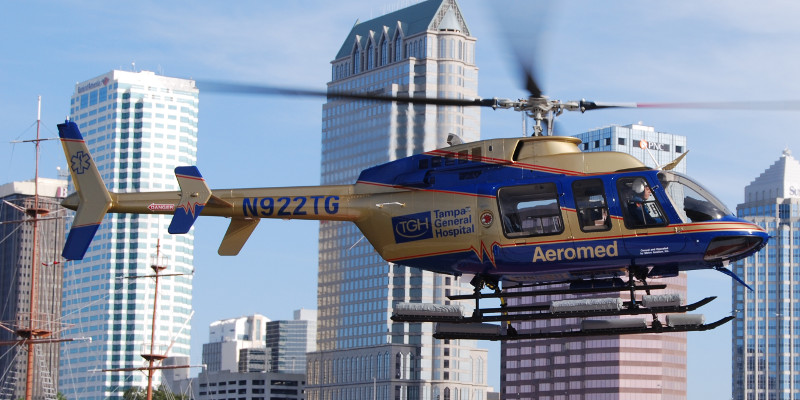 REDCap Introduction
Overview of RedCap -Video
Building Data Collection Tools Video
Overview of Project Types
SaveSaveSaveSave
SaveSave